I finally have jumped on the Keep Calm and Carry On movement.
It all started with a trip to my favorite art store.  I blame them.  They have an amazing selection of all kinds of materials, frames, and art supplies just perfect for a craft decorator like me.
What got me was the poster section where they sell "decorative wrap" aka cheap cool posters which I tend to use for art. I have other maps from there too like this one and this one. I love maps but I have yet to hang those ones up.
It was there that I spotted it. The Keep Calm and Carry On poster.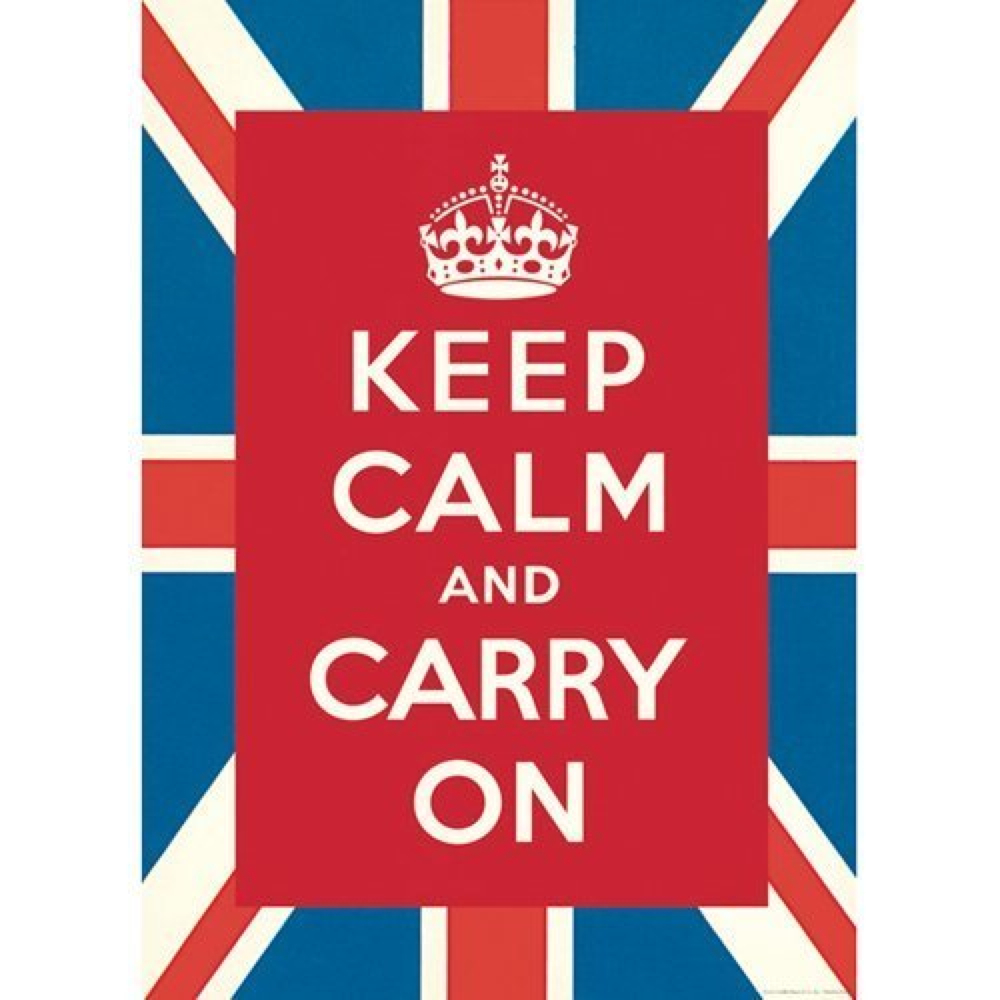 It was $4.99, how could I resist? A British flag to boot? Count me sold.
So I kicked out a 2011 calendar we had in the hallway upstairs.
Cool as it was 2011 is so 1986.
And in went my new 20 x 28 union jack. I even re-cut the mat myself, here is a how to.
It's in the hallway upstairs right outside our bedroom. If you look to the right there is my office with my risky rug but still waiting on curtains.
And if you look to the left there is the rest of the hallway leading to the guest room. I'm "storing" some curtains that will soon be used as fabric on the window in there, pay no attention that they don't touch the floor. Or match.
So there you have it. I'm a trend follower. I fully admit.  You can order the print online here. Did you keep calm at your place yet?